Vision Statement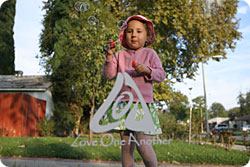 LOA (pronounced Lo-ah) is a brand and an advertising and marketing plan designed to promote the concept Love One Another in print, on television, radio, and the internet. LOA sells t-shirts, decals, caps, and other appropriate merchandise to generate funds in order to advertise. Most companies advertise to sell products. We sell products to advertise our message, Love One Another.
LOA is not affiliated with any particular organization, institution, or religious tradition, but embraces any individual, group, organization, or tradition that advocates Love for one another.
It is the intention of LOA to conduct business in line with the manner of the concept itself, which is to say only ethical products and procedures will be manufactured and employed to the best of our ability. An example of this is the bulk of LOA t-shirts come from sweatshop free clothing manufacturer American Apparel.
This website serves as the advertising hub conveying the message Love One Another through videos, print ads, and audio presentations. LOA products are also sold through the site.
Why do this? The answer is obvious. Western civilization influences the entire world and our culture is consumed and distracted with commercialism, selfish individualism, and numbing violence. LOA is simply using the systems already in place to remind us of the importance of loving others as well as ourselves. We need daily reminders, symbols, and phrases to trigger our natural tendencies to help, value, protect, care, console, and love one another. Please help spread Love One Another.
Thank You.